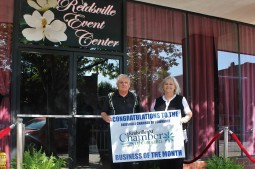 Eclipse Tips
ATTORNEY GENERAL JOSH STEIN ALERT
8/10/2017 10:25:29 AM
Eclipse Tips
Eclipse Day is getting closer. This unique natural phenomena will darken the whole Tar Heel state, and a total eclipse will be visible in some parts of the state. Regardless of where you'll be, if you're planning to look up on August 21st make sure you have safe eyewear.

If you're planning to drive to a spot where a total eclipse will be visible, you'll have a lot of company. The NC Highway Patrol says try to arrive early, expect delays, be patient, and plan alternate routes. The Patrol relates these and other suggestions in its news release.

And if you're trying to book lodging in or near the total eclipse area, the usual vacation-planning advice still holds:
Read all contracts carefully before signing. Make sure all promises are put in writing, and keep good records in case you have a problem later.

Get a confirmed reservation before you agree to pay anything.

If your travel deal involves a third party (like an online travel agency) that is providing any sort of discount, make sure the company on the other end (like a hotel) is actually partnering with the travel agency and will honor the discount.

Pay with a credit card instead of cash to improve your odds of getting a refund if there's a problem.
The eclipse will be fun, especially if you keep your eyes, your vehicle and passengers (and your wallet) safe.

If you spot a travel scam or have another travel related consumer complaint, file a complaint or call toll-free within North Carolina at 1-877-5-NO-SCAM.
This message brought to you on behalf of North Carolina Attorney General Josh Stein.
NCDOJ
NCDOJ on Facebook
NCDOJ on Twitter
Unsubscribe
Contact:
Stephanie Wright, Visitors Center Associate
visit@reidsvillechamber.org, (336) 349-8481