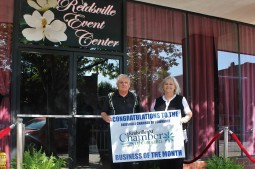 2017 School Supply Drive
The Reidsville Chamber of Commerce and Amcor delivered school supplies to Moss Street Elementary for their Annual Back To School Supply Drive. Thank you to the following businesses for donating supplies and monetary donations that were used to purchase supplies:
A. Nicole's Jewelry & Accessories
A Touch of Southern Events
Belk - Reidsville
First Carolina Bank
La Boutique
Powell-Barefoot
Reidsville Family YMCA
Rockingham Chiropractic Center
Sagebrush Steakhouse
Verizon Cellular Sales
The principal, teachers, and staff were thrilled will all of the donations this year. The Reidsville Chamber could not have done this without all of the support from the donors, and know that the teachers and students now have the tools for a successful school year.

Contact:
Diane Sawyer, President/CEO
(336) 349-8481