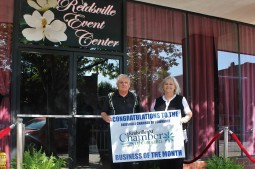 Save Big this Summer at the Goodwill Outlet
FOR IMMEDIATE RELEASE
June 12, 2017
Gale Ketteler, Public Relations Specialist
gketteler@triadgoodwill.org
336-544-5254 office
336-215-1909 mobile
NEWS RELEASE
Save big this summer at Goodwill Outlet
Get kids' camp supplies, beach gear and more - for less!
Greensboro, NC — Stock up on summer supplies at deep discount at
Triad Goodwill
. The new Goodwill Outlet at 1235 S. Eugene Street, Greensboro, NC 27406 and Triad Goodwill's 22 retail locations are a great place to save big on that summer packing list.
Whether you're headed to camp, the beach or other summer vacation spot, Triad Goodwill has the gear you need. Think about how often clothing and other gear gets lost or damaged while you family enjoys summer fun. Instead of paying top dollar for new clothing and supplies, check out Goodwill and spend less! Sports equipment, beach gear (like boogie boards), and luggage can often be found in Triad Goodwill stores. For even better deals, Goodwill Outlet features clothing, shoes, handbags, backpacks, tote bags and linens for just $1.19 per pound. Buy housewares in bulk for just 59 cents per pound. Books are only 25 cents each. Stock is rotated hourly, so there's always something new to discover.
Goodwill Outlet gives savvy shoppers a second chance to purchase items selected from all 22 locations throughout Alamance, Caswell, Guilford, Randolph and Rockingham Counties. Hours are Tuesday through Saturday from 10:00 a.m. to 6:00 p.m. (closed Sunday and Monday). Policies: Merchandise is sold as-is, all sales are final and there are no refunds or exchanges. No discounts or promotions are valid, including Preferred Customer (PC) Cards. Learn more at
ILoveGoodwill.org/Outlet
.
Get connected to Triad Goodwill at
Facebook.com/TriadGoodwill
(subscribe to
Events
),
@TriadGoodwill
,
Instagram
,
Pinterest
,
YouTube
,
LinkedIn
and visit
ILoveGoodwill.org
. We Put People To Work!
About Triad Goodwill:
Triad Goodwill (Goodwill Industries of Central North Carolina, Inc.),
a 501(c)(3) non-profit leader, promotes the value of work by providing career development services and work opportunities for people with employment needs. In the past year, Triad Goodwill served 16,954 people in the community and helped place 3,378 workers in competitive employment. 85¢ of every dollar earned in Triad Goodwill stores supports their mission.
Contact:
Gale Ketteler, Public Relations Gladiator
marketing@triadgoodwill.org, (336) 544-5254