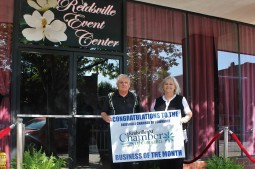 Save the Date: Triad Dog Games May 20-21
UPDATED APRIL 20, 2017
FOR IMMEDIATE RELEASE
March 27, 2017
Media Contact:
Karen L. Fullerton, MBA
Founder/CEO, The Sergei Foundation
336-306-6861,
Karen@SergeiFoundation.org
Event Info Contact:
info@sergeifoundation.org
MEDIA ALERT
Save the Date: May 20-21, 2017
Fourth Annual Triad Dog Games benefit The Sergei Foundation
What:
Triad Dog Games is organized and presented by
The Sergei Foundation
as a charity fundraising event to assist its mission to save companion pets' lives by providing veterinary financial assistance to families unable to afford emergency, life-saving care.

Pet owners may enter their dogs to compete in a variety of events or come as a spectator, visit vendors, eat, and have some family fun. Leashed, friendly, and rabies vaccinated dogs are welcome to attend at no charge! The event draws thousands of spectators from the Triad and Triangle regions and attracts out-of-state competitors. All of last year's events are back, including:
·
Regional/sanctioned Flyball competition: T

eams of dogs race against each other from a start/finish line - over hurdles - to a box with a spring-loaded pad that releases a tennis ball for the racer to catch and return.

The competition is led by
First In Flight Flyball Team
of Winston-Salem, NC.
·
National-qualifying
Skyhoundz DiscDogathon
: Sometimes called "Frisbee-dogs," Triad Dog Games welcomes Georgia's Southeast Disc Dogs to run this event. Winners of each of the five categories get an invitation to Nationals in the fall. This is only one of two DiscDogathon competitions in the state of North Carolina.
Of the seven competitions in this event, a spectator favorite is definitely Freestyle; dogs and handlers perform in creative, acrobatic maneuvers with a flying disc — all choreographed to music. Beginners are welcome to try the novice, local competition on Sunday.
·
Dock jumping hosted by
Ultimate Air Dogs
: Dock jumping, also called dock diving, is a fast-growing and very popular sport in the United States and Canada. It has been featured on ESPN, The Outdoor Channel and Animal Planet. This show is not just for competitors, but is a crowd favorite with spectators.
Agility and Doggy Daches are also back. For more event details, please visit
TriadDogGames.com
or "Like"
Triad Dog Games on Facebook
to see videos/photos from past events.
When:
Saturday, May 20, 2017 from 10am–4pm AND
Sunday, May 21, 2017 from 11am–4pm
Where:
Winston-Salem Fairgrounds, 414 Deacon, Winston-Salem, NC 27105. Public and media enter via Gate 5.
Cost:
$10 per person. $5 for kids 10 and under. Parking and pets are free! Admission and additional donations benefit The Sergei Foundation. Donations above entry cost will be matched by a community donor. Event competitions and activities may have separate entry/registration fees from $5-$30.
Visit our website, TriadDogGames.com and go to those respective pages for a link to register. Or, click below:
Dock Jumping registration - May 18 deadline
DiscDogathon registration - May 15 deadline
About The Sergei Foundation:
The Sergei Foundation incorporated in 2009 and is a 501(c)(3) North Carolina nonprofit organization. To date, the organization has
helped hundreds of dogs and cats
receive emergency veterinary medical attention. More information can be found online at
SergeiFoundation.org
.
Contact:
Gale Ketteler, Public Relations Gladiator
(336) 544-5254